The World Community for Christian Meditation

C
h
r
i
s
t
i
a
n
M
e
d
i
t
a
t
i
o
n
w
i
t
h
C
h
i
l
d
r
e
n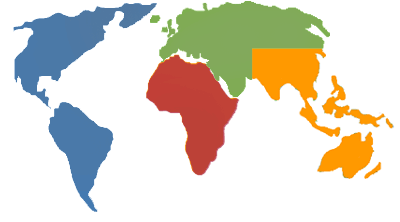 The World Community for
Christian Meditation

Meditation with Children

St. Mark's, Myddelton Square
London EC1R 1XX
England, United Kingdom
International Office:
+44 0207 278 2070

children.com


www.meditation
with
children.com




www.comunicasoluciones.com

BACKGROUND


Meditation is not something new to the Christian experience, but is deeply rooted in Christian tradition.
However, many Christians have lost touch with this ancient tradition of prayer. Meditation involves
coming to a stillness of spirit and a stillness of body. The extraordinary thing is that, in spite of all the
distractions of the modern world, this silence is perfectly possible for all of us. To attain this silence


and stillness, we have to devote time, energy and love.



The way to set out on this pilgrimage is to recite a short phrase, a word that today is commonly called a
mantra. The mantra is simply a means of turning our attention beyond ourselves, a method of drawing
us away from our own thoughts and concerns. The real work of meditation is to attain harmony of


body, mind and spirit. This is the aim given us by the psalmist: "Be still and know that I am God".



St. Paul wrote (Rom. 8:26) that "we do not know how to pray, but the spirit prays within us". What this
means in the language of our own day is that before we can pray, we first have to learn to become still,
to become attentive. Only then can we enter into loving awareness of the Spirit of Jesus deep within


our heart.



Meditation, known also as contemplative prayer, is the prayer of silence, the place where direct contact
with Christ can occur, once the never ceasing activity of the mind has been stilled. In meditation we go


beyond words, thoughts and images into the presence of God within.



St. John of the Cross says, "God is the center of my soul". Julian of Norwich says: "God is the still


point at my center". Meditation is this daily pilgrimage to one´s own center.



Meditation is the other half of prayer. Normally we speak to God, thank Him and ask Him for things. In


meditation we enter the silence, so that we can hear His voice and listen to Him

.

TEACH YOUR CHILDREN TO BE IN THE PRESENCE OF GOD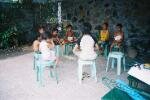 www.comunicasoluciones.com