The World Community for Christian Meditation

C
h
r
i
s
t
i
a
n
M
e
d
i
t
a
t
i
o
n
w
i
t
h
C
h
i
l
d
r
e
n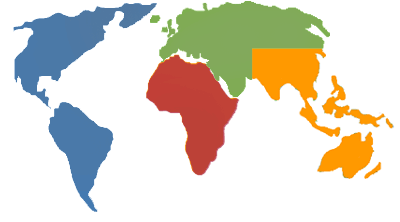 TEACH YOUR CHILDREN TO BE IN THE PRESENCE OF GOD

Are you a parent looking for information about Christian meditation with children? Do you meditate
and do you feel the need to teach your child how to meditate? Is your child asking you questions about
God, Jesus, prayer? Does he like to imitate you when you meditate? If you want to have the privilege to
start your child in a path of deep spirituality, then you have found the right website.

"Children are born contemplatives and so contemplation is not only the goal of the Christian life but in a
sense its starting point too," Fr Laurence Freeman, a Benedictine monk and the Director of The World
Community for Christian Meditation, has written in a foreword to the Like A Child series of books - a
program for teaching Christian meditation to children in primary schools.

Children are saying that they do not want merely to learn about Jesus and God in their religion lessons:
they wanted to experience God in their heart. Christian meditation provides your child with an
opportunity to start a journey of silence and stillness where he will experience the presence of Jesus
within.

The World Community for
Christian Meditation

Meditation with Children

St. Mark's, Myddelton Square
London EC1R 1XX
England, UK
International Office:
+44 0207 278 2070
E.mail:

www.meditation
with
children.com




www.comunicasoluciones.com


Coming Home - a guide for teachers
(please click on the red diamond)