The World Community for Christian Meditation

C
h
r
i
s
t
i
a
n
M
e
d
i
t
a
t
i
o
n
w
i
t
h
C
h
i
l
d
r
e
n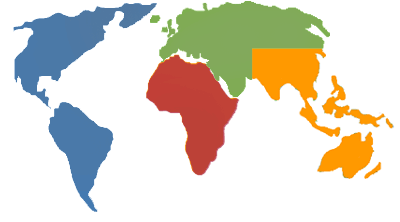 The World Community for
Christian Meditation

Meditation with Children

St. Mark's, Myddelton Square
London EC1R 1XX
England, United Kingdom
International Office:
+44 0207 278 2070

children.com


www.meditation
with
children.com




www.comunicasoluciones.com

GUIDELINES - MEDITATION WITH YOUNG CHILDREN

What we are doing in teaching the young is sowing seeds.


Where:

When:

Size of Group:

Context dependent, but in our experience small groups are optimal – back to

back if possible


with

young ones.



Teachers:

The optimum situation to be worked towards:

Meditator (preferably with experience of teaching young children)




Other teachers only after in-service training




Meditating parishioners




Meditating Sunday School teacher




Importance stressed of teacher meditating with the children.



General considerations:

Young people are naturally able to meditate.




They have a yearning to experience the spiritual/Christ within.



Build up their self-esteem by affirmation and validation, respecting them and their


contributions.




Listen carefully to them




Be patient with their journey




Meet the children where they are.




Be aware of development stages, psychological, social and spiritual.




Remember the learning is effortless: 'caught not taught'




The following suggestions should be modelled in any in-service training


Environment:

Importance of creating a 'sacred space' with icon, candle and nature treasures

as focus and


explain

significance.




If possible meet in a dedicated area, which will distinguish it from usual R.E.

lesson.




Sitting in a circle or behind desk, whichever is possible.




Quiet music playing upon entering.




Importance of clear ways of starting and finishing the session.




Singing Bowl as start and finish of silent period.



Preparation:

Use preparation as aid to becoming focussed:

There are various possibilities to be chosen according to age group and context:

chanting (simple Taize chants) – explain difference from singing.




awareness of breath: watching the breath, coming in cool at the nostrils and

going out warm.




relaxation exercises (See 'The Centering Book')




walking meditation.




Use stories with gospel values, which relate to them and are appropriate to their

age.




Be aware of development age in selecting stories to meet them where they are.



Stress that this is a slow process: regular practice is needed, as with sport and music.


Approach to the discipline:

Explain importance of paying attention.




Emphasize silence and stillness: 'in the stillness God can find us'




Explain link of meditation with their usual way of prayer, talking and asking.




Stress meditation is 'listening' prayer.




Stress no thoughts, images or daydreams.




Start with 5 minutes only, then add over time one minute for each year of age.




Use 'maranatha' as mantra right from the beginning.




Explain the importance of being patient with themselves.




Be patient with them.



After meditation:

Short time for questions coming from children




No other follow-up




Kim Nataraja
International School Coordinator
August 2005


Revised summary of suggestions from IRG meeting in Thousand Oaks August 2005, incorporating
suggestions coming from the National Coordinators Conference in Florence July 2005


TEACH YOUR CHILDREN TO BE IN THE PRESENCE OF GOD


www.comunicasoluciones.com